IN THE NEWS | PRESS RELEASES | DEAL ANNOUNCEMENTS
2022 | 2021 | 2020 | 2019 | 2018 | 2017 | 2016 | 2015 | 2014 | 2013 | 2012
IN THE NEWS
Utilizing a Mortgage Broker to Secure Your Self Storage Financing
November 7, 2019 – Investment Real Estate, LLC

Ralph Waldo Emerson was quoted as saying "money often costs too much" …and he isn't the last one to say that! As owners of self storage facilities know, real estate is a capital-intensive business and getting a loan is a common part of owning a storage property. Owners of all types of commercial real estate, especially storage because of its specialization, have two primary choices when it comes to financing; either handle the process and negotiations yourself, or work with a professional mortgage broker. The experienced storage operators typically hire a professional and the reasons are simple – it saves time and money! The best-in-class storage brokers deliver capital market knowledge, decades of financing experience, and deep relationships with a broad spectrum of lenders to the self storage industry. View Full Story.
---
Talonvest Arranges Construction and Bridge Financing for Go Store It
August 29, 2019 – Yahoo Finance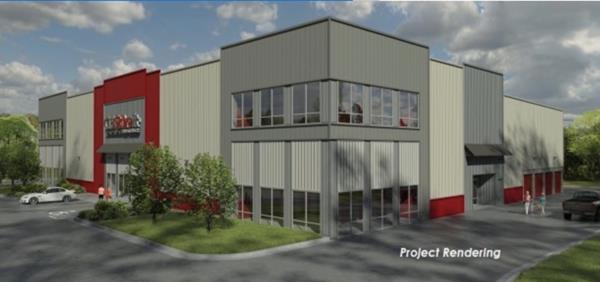 Talonvest Capital, Inc., a boutique self storage and commercial real estate mortgage brokerage firm, negotiated $10.27 million in financing on behalf of Go Store It, the self storage arm of Madison Capital Group, LLC, a full service real estate firm focused on acquiring and developing storage assets in the Southeast and Mid-Atlantic regions. The loans obtained included a $4.77 million construction loan in Louisville, KY and a $5.5 million bridge loan secured by a facility in Concord, NC. The construction loan is for the development of a Class A, institutional grade self storage property consisting of 62,811 rentable square feet in 661 climate-controlled units. The three-story facility is located in the heart of Southeast Louisville with visibility and access from major roads, Bardstown Road, and I-264. The five-year fixed rate construction loan was funded by a Midwestern based bank lending throughout the U.S. and featured 36 months of interest only payments and a prepayment burndown schedule. The $5.5 million acquisition-bridge loan is secured by an existing storage facility located at 2100 Derita Road, Concord, NC with 61,770 net rentable square feet in 524 units. This loan, funded by the same Midwestern bank, featured a 5-year fixed rate loan term with interest only payments for 30 months. View Full Story.
---
Talonvest Structures $18.48 Million Multi-Family Bridge Loan
June 27, 2019 – Yahoo Finance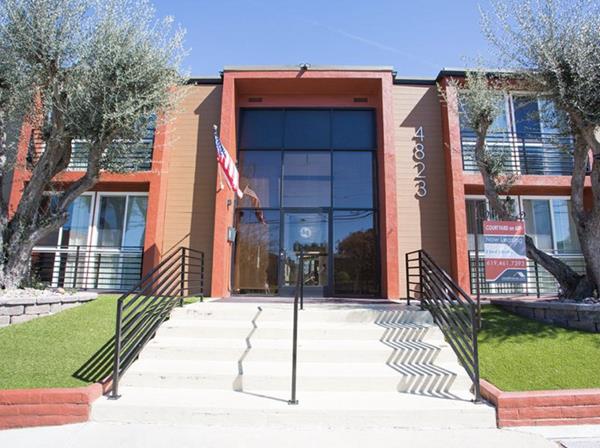 Talonvest Capital, Inc., a boutique mortgage brokerage firm, negotiated an $18.48 million refinance loan on three apartment properties for The Bascom Group, LLC, a repeat client of the firm. The non-recourse, refinance bridge loan was secured by the recently renovated multi-family communities known as Courtyard on 68th in San Diego, City Terraces in Escondido, and Hillside Terrace in Vista, CA which have a combined total of 113 units. The remodeled apartment homes feature striking finishes, stainless-steel appliances, and abundant storage. All three properties benefit from their superior proximity to the finest dining, shopping and events that San Diego has to offer.
The Talonvest team negotiated a 3-year fixed rate, non-recourse portfolio loan featuring 24 months of interest only payments with a Southern California based community bank. The financing includes two one-year extension options and a sliding scale prepayment penalty during the first two years only of the loan, thereby providing the borrower with maximum flexibility. View Full Story.
---
Talonvest Arranges $48.8M Loan to GoodFriend and Clark Investment for Three NY Warehouses
June 14, 2019 – GlobeSt.com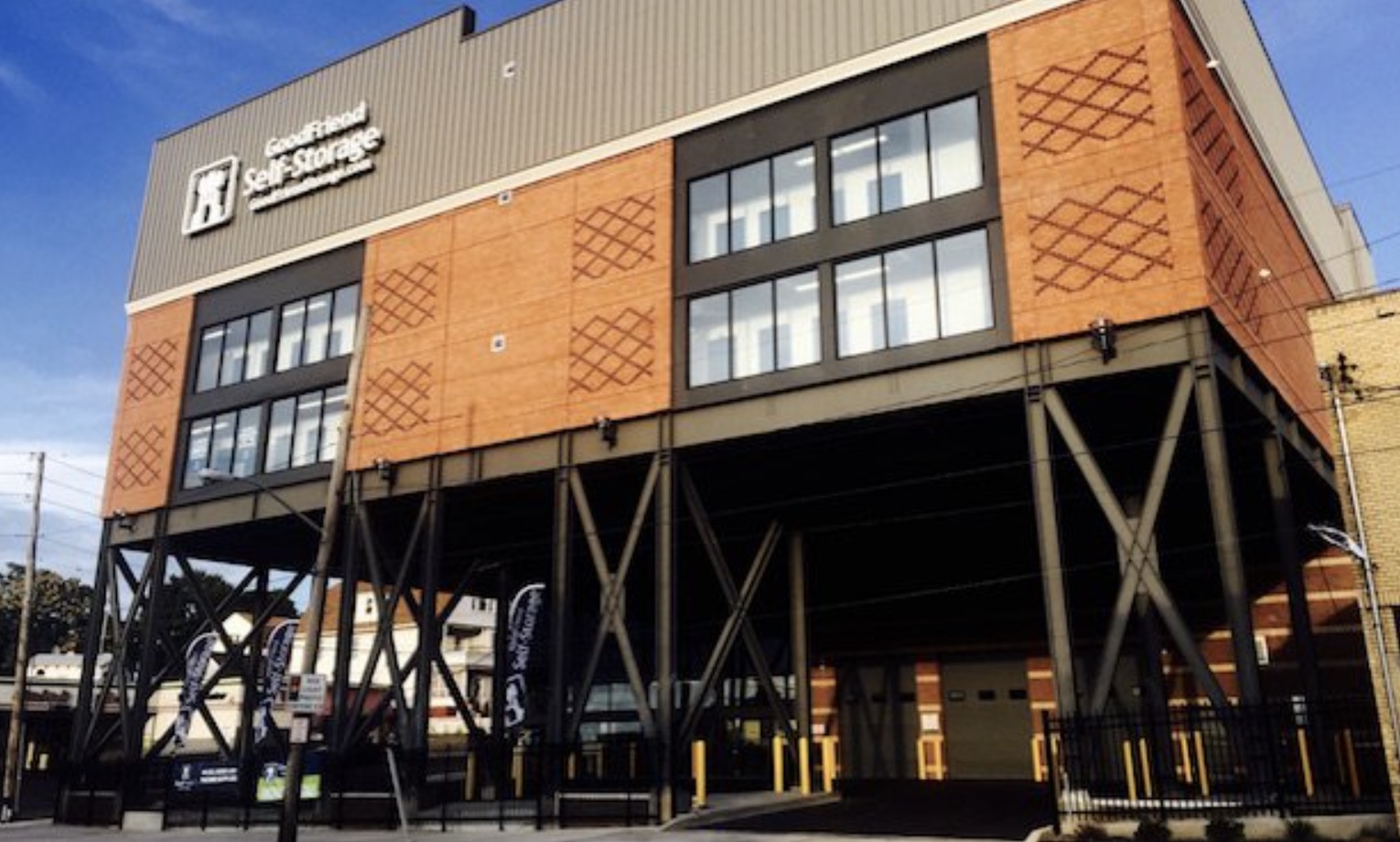 NEW YORK CITY— GoodFriend Management, a self-storage company based in New York City, and its partner, Clark Investment Group based in Witchita, KS, received a $48.8 million refinance bridge loan. The refinancing was secured by three, new storage properties totaling 175,531 net rentable square feet. All located in New York, the industrial properties are at 1320 Zerega Ave. in the Bronx; 316 W. First St. in Mt. Vernon; and 175 Huguenot St. in New Rochelle.
The cash out, non-recourse, three-year, interest-only loan with extension options is priced at a competitive spread over LIBOR and features interest rate step-downs based on achieving performance hurdles at the properties. The loan was funded by a full-service commercial real estate lender affiliated with an international merchant bank. It included an interest/operating reserve, individual release provisions and prepayment flexibility. View Full Story.
---
'The Launch' snares new tenants in creative campus by JWA
April 19, 2019 – OC Register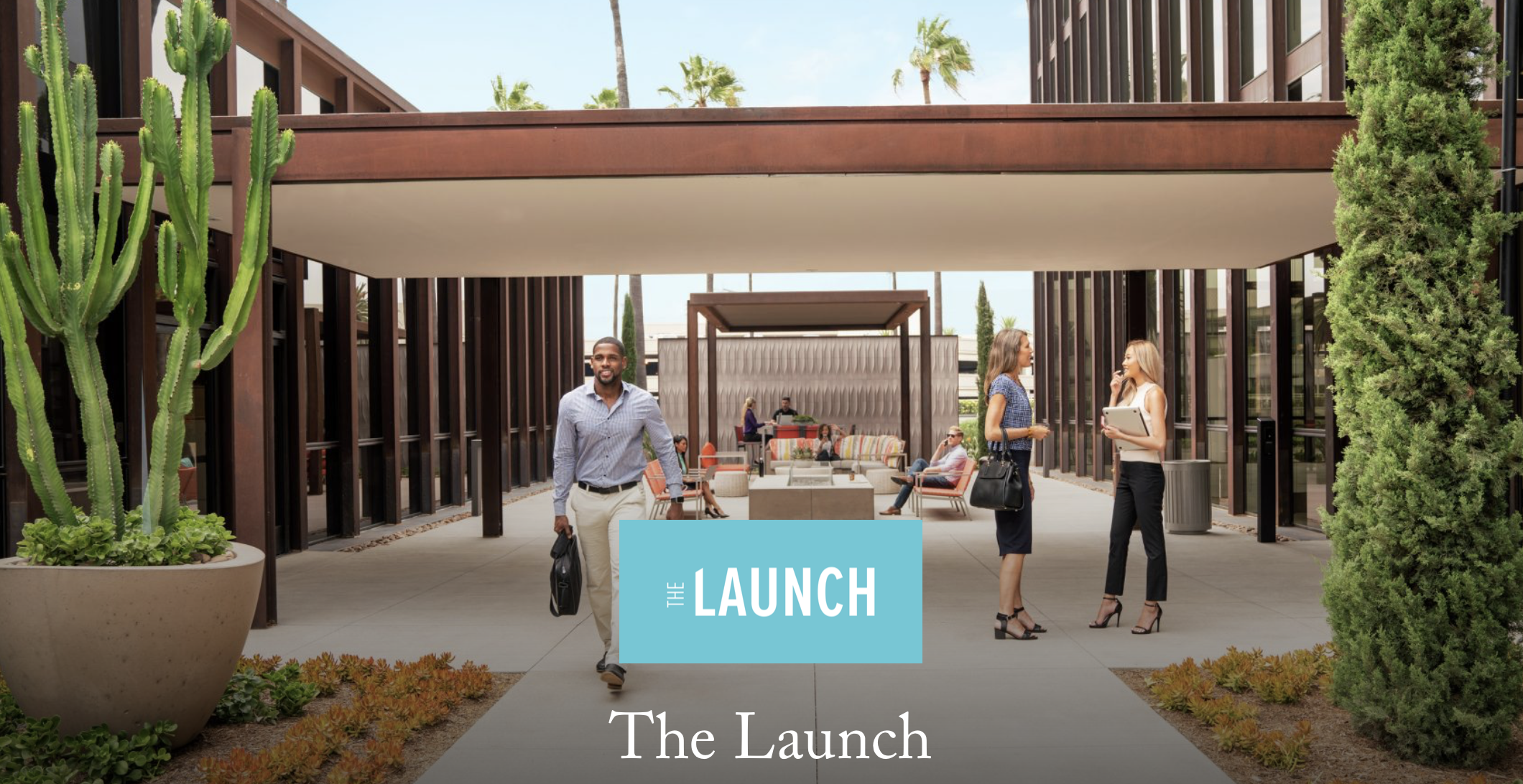 Irvine Co. has signed 18 companies to lease nearly 83,000 square feet at the "The Launch," a creative workplace across from John Wayne Airport.
The landlord in a statement said the property underwent a multimillion-dollar reinvestment that wrapped up in January.
Irvine Co. in 2017 emptied the buildings, once called Airport Business Center, to modernize them and add amenities. New digs include a fitness center, conference center and outdoor workspace.
The twin buildings at 18600 MacArthur Boulevard total 120,000 square feet. and is 70 percent leased, according to Irvine Co.
New tenants include: Office Furniture Group leased 11,629 square feet; SAA interiors + architecture leased 6,679 square feet; Berkshire Hathaway HomeServices California Properties leased 6,538 square feet; and Talonvest Capital leased 2,333 square feet. Other tenants include Parkway Construction & Architecture, Carlile Coatsworth Architects and SourceStrike. View Full Story.
---
Talonvest Capital Raises $50K, Wins Fundraising Award at 'Walk for Kids'
April 19, 2019 – OC Register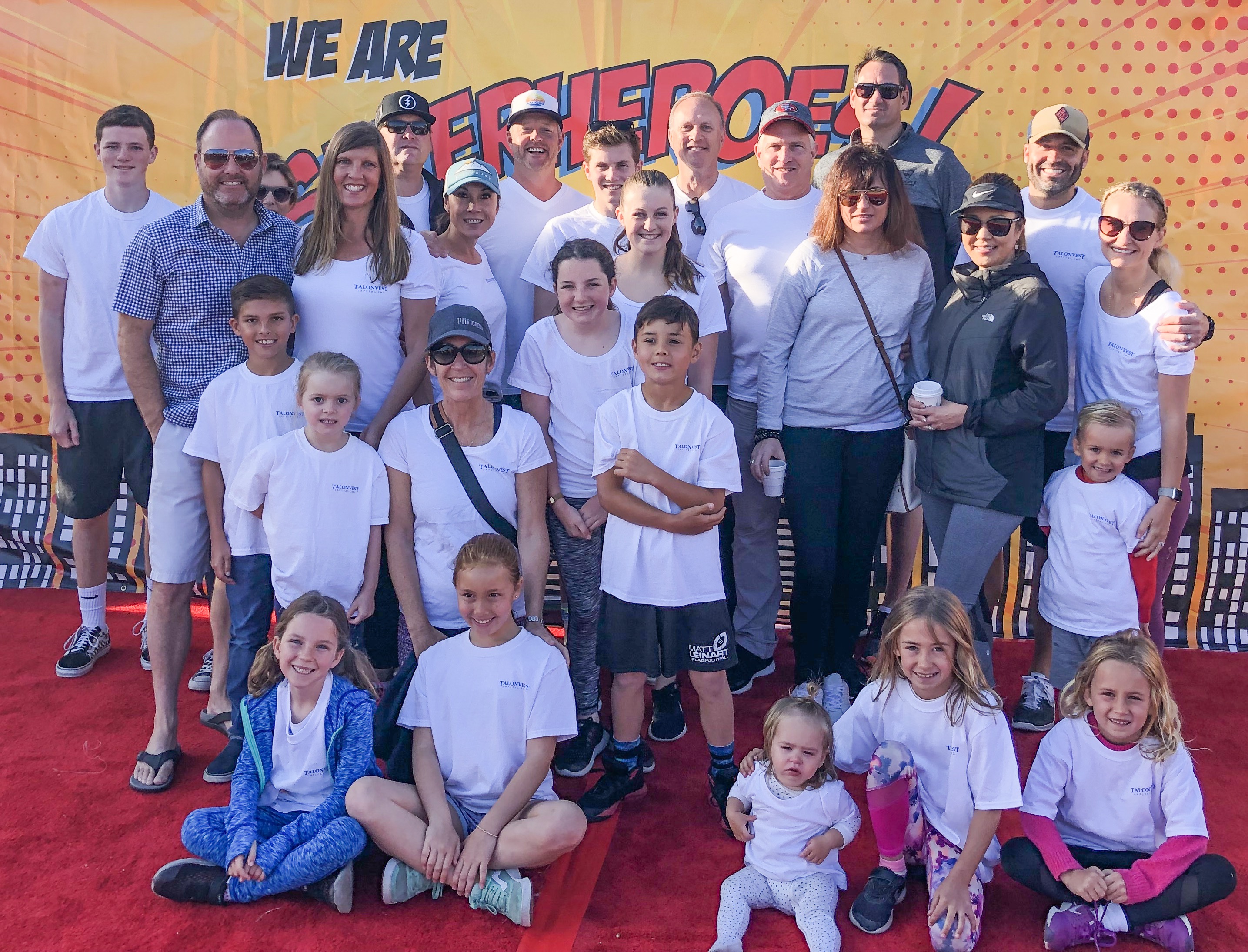 Irvine-based Talonvest Capital, a boutique commercial and self-storage real estate adviser, has received the 2019 Top Corporate Fund-Raising Award for the fifth consecutive year from the Orange County Ronald McDonald House at the "Walk for Kids." More than 3,000 people walked at the annual 5k, which raised $302,977. Talonvest's support will enable the Orange County Ronald McDonald House and Ronald McDonald Family Rooms to provide a "home away from home" for families of children receiving treatment in Orange County hospitals. View Full Story.
---
Talonvest Arranges $24M Loan
March 18, 2019 – Commercial Property Executive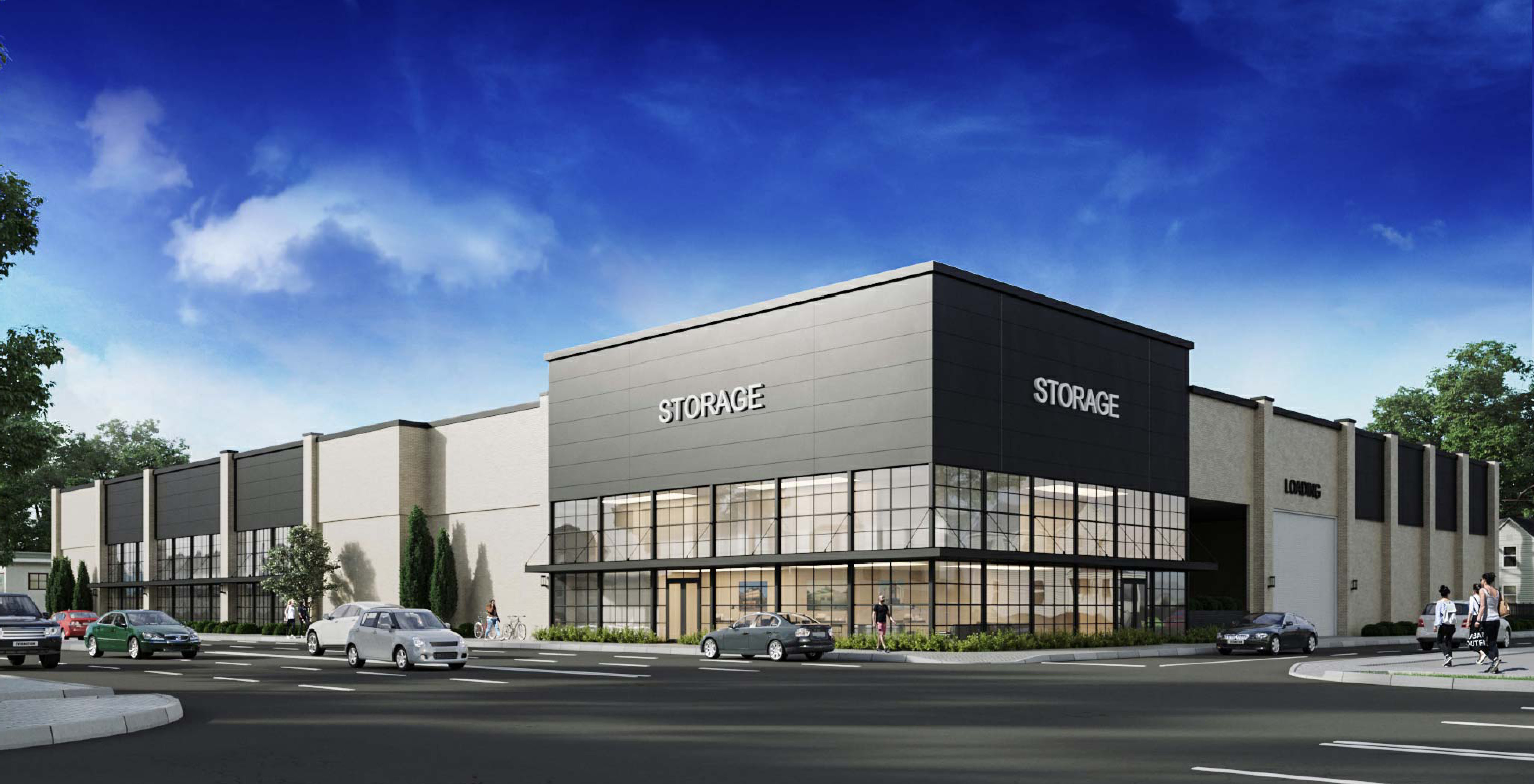 Talonvest Capital has secured $23.7 million in financing on behalf of Leon Capital Group for the construction of two storage facilities in Portland, Ore. The two developments have separate, uncrossed loans featuring limited recourse and 42-month loan terms with interest-only payments and an 18-month extension option.
The developments will be located in Portland's undersupplied trade areas on South East Division Street and South East Powell Boulevard, within 10 miles of the city's downtown and around 8 miles from Portland International Airport. The first property on South East Division Street will encompass 113,115 net rentable square feet and the second facility will have 102,692 net rentable square feet. View Full Story.
---
Acquisition Financing Arranged for 150K-SF Fremont R&D Park
February 26, 2019 – Connect Media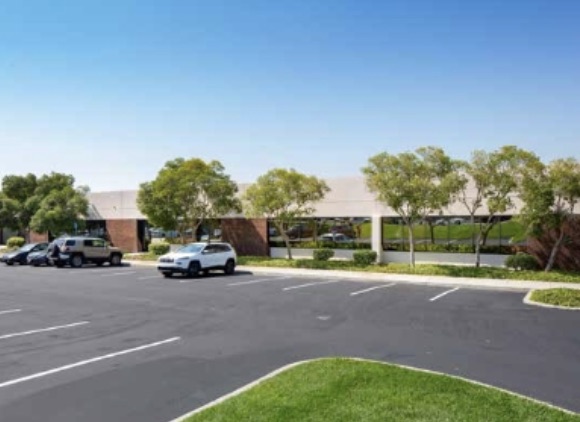 Fremont Business Center, a nearly 150,000-square-foot, multi-tenant R&D business park in Fremont, CA, has traded hands. Talonvest Capital, Inc. arranged a $22.45 million bridge loan on behalf of Irvine, CA-based CIP Real Estate for the acquisition. The non-recourse bank loan with a four-year term will finance up to 68% of total project costs, including future funding for capital improvements and leasing costs.
CIP Real Estate's Eric Smyth says, "We got the best combination of pricing, terms, and flexibility on this loan because of the competition Talonvest created." View Full Story.
---
Talonvest arranges nearly $17.5 million loan for portfolio purchase
January 25, 2019 – Sparefoot Storage Beat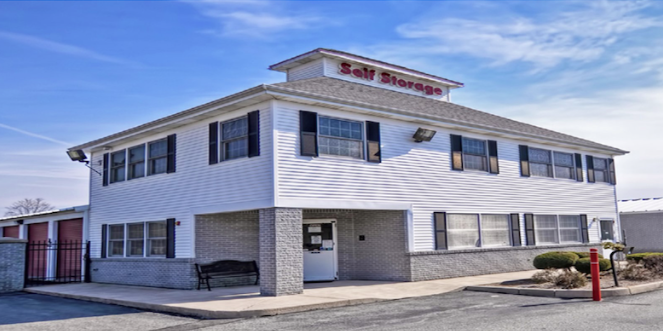 As lenders cautiously assess risk in a somewhat uncertain economic environment, Talonvest Capital Inc. recently secured an almost $17.5 million loan for acquisition of a three-facility self-storage portfolio in Rhode Island. Irvine, CA-based Talonvest, a self-storage and commercial real estate advisory firm, arranged the $17.455 million loan for an affiliate of Dallas, TX-based Rosewood Property Co. It's a 65% non-recourse, fixed-rate lending package. The loan — with interest-only payments spanning the entire 10-year term — backed the purchase of three Self Storage Center properties in Rhode Island. The facilities encompass 1,416 units and 97 rentable parking spaces in 177,575 net rentable square feet. Talonvest team members who worked on the Rosewood loan include Erich Pryor, Jim Davies, Terra Hendrich and Tom Sherlock. View Full Story.