IN THE NEWS | PRESS RELEASES | DEAL ANNOUNCEMENTS
2022 |2021 | 2020 | 2019 | 2018 | 2017 | 2016 | 2015 | 2014 | 2013 | 2012
IN THE NEWS
Talonvest Negotiates $10 Million Loan for Orange County Industrial Parks
June 6, 2022 – GlobeNewswire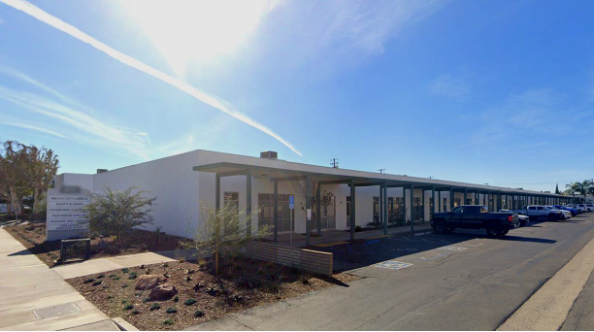 Commercial real estate advisory firm Talonvest Capital, Inc. is proud to announce the recent closing of a $10,000,000 permanent loan for a private owner / operator of industrial real estate assets in Southern California. The non-recourse loan was secured by a single-tenant industrial building in Santa Ana, CA and a multi-tenant property in Huntington Beach, CA. Together the properties total 85,930 net rentable square feet. Both assets offer convenient access to state and local freeways, dense populations, and low unemployment rates which continue to fuel tenant demand in Orange County, one of the hottest industrial markets in the country boasting strong rents and low vacancy rates driven by deep demand and low inventory.
The loan was funded by a national credit union and featured a seven-year term, interest-only payments for the full term, no repayment guaranty, and an early rate lock at application which resulted in a very attractive 4.105% interest rate in today's dynamic rate environment. The borrower's CEO commented, "I couldn't speak more highly of the support and counsel the Talonvest team provided in the end-to-end process, from sourcing a great loan through a competitive process all the way to post-close tidy-up. I don't think we would have gotten the deal done without their expertise and hard work." The Talonvest team responsible for this assignment included David DiRienzo, Tom Sherlock, Kim Bishop, Ivan Viramontes, and Thalia Tovar.
---
How Will Rising Interest Rates Impact Self-Storage Operators?
May 31, 2022 – The Storage Beat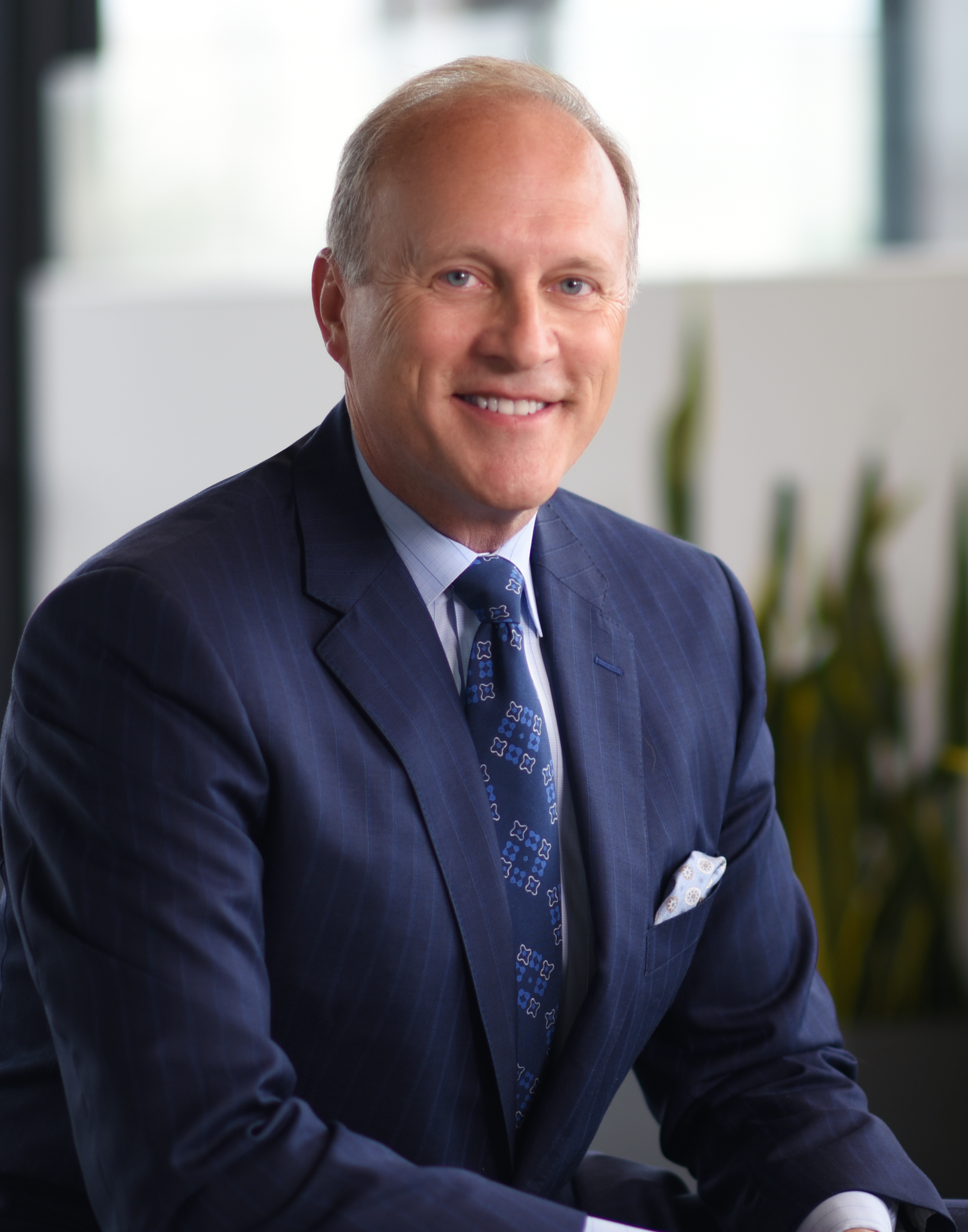 What comes down, must go up.
Earlier this month, the Federal Reserve raised the benchmark interest rate by half a percentage point, the largest increase since the year 2000, as it seeks to tamp down rising inflation.
Federal Reserve Chairman Jerome Powell said that "additional 50-basis-point increases should be on the table" over the next couple of Fed meetings.
What implications does a higher rate environment have for the self-storage industry?
To find out, the Storage Beat reached out to Tom Sherlock, co-founder of Talonvest Capital. Irvine, CA-based Talonvest is a capital advisory firm with expertise serving self-storage clients. Sherlock cofounded Talonvest in 2010 and has well over $10 billion worth of commercial real estate financings under his belt. He is also an adjunct professor at UC-Irvine, where he teaches the capstone real estate class for MBA students.
---
Talonvest Secures $109.7 Million Loan for 10-Property Portfolio
May 21, 2022 – Real Estate Weekly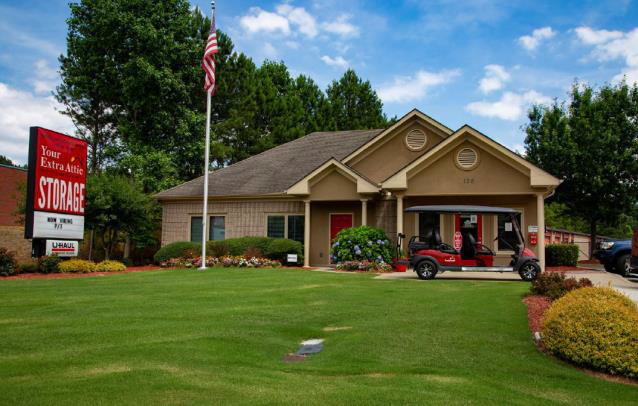 Talonvest Capital, Inc. and its client Reliant Real Estate Management along with their joint venture partner Harrison Street Real Estate are pleased to announce the funding of a $109,700,000 bridge loan secured by a 10-property self storage portfolio. The properties, located in GA, SC, and CO, have a combined 876,021 of existing net rentable square feet plus 811 parking spaces. The loan will also fund a total of 110,275 square feet of expansion at five of the facilities.
The non-recourse floating rate loan, which featured a four-year term with a one-year extension option, was funded by a large North American bank. Additional financing benefits negotiated include interest-only payments for the full initial term, no prepayment penalty, collateral release provisions, and step-down pricing based on performance hurdles.
Todd Allen, Managing Principal of Reliant, commented, "Talonvest was instrumental in providing, negotiating, and delivering attractive senior debt. The team's tenacity to steward their client's objectives across the finish line was impressive. We look forward to a continued profitable relationship with both the broker and lender." Talonvest Principal Eric Snyder commented, "We were honored to be entrusted with this assignment, advise, and ultimately deliver a superior capital solution to the experienced professionals at Reliant and Harrison Street." The Talonvest team responsible for this assignment included Eric Snyder, Kim Bishop, Jim Davies, Mason Brusseau, and Thalia Tovar.
---
$25M Loan Earmarked for Annapolis Self Storage Development
May 18, 2022 – Commercial Observer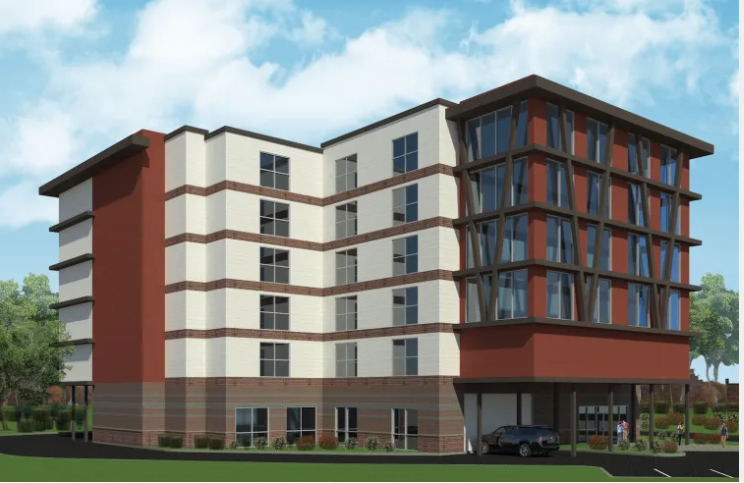 1784 Capital Holdings, a national self-storage developer and owner, has received $24.9 million in financing to develop Annapolis Self Storage, a 71,360-square-foot building in Annapolis, Md.
The property will consist of 751 climate-controlled self-storage rental units.
ACRES Capital, a nationwide commercial real estate middle-market lender, originated the loan with Talonvest Capital.
"When determining what deals to pursue, we primarily consider the strength of the sponsorship group and their ability to execute on the proposed business plan more so than the asset class or geographical location," Mark Fogel, president & CEO of ACRES Capital, told Commercial Observer. "[The developer's] deep knowledge of the self-storage space and well developed relationships with many of the large publicly traded self-storage REIT operators was a big part of what piqued ACRES' interest in pursuing this opportunity."
---
Storage Developers, Buyers Face Volatile Lending Market
March 31, 2022 – SSA Blog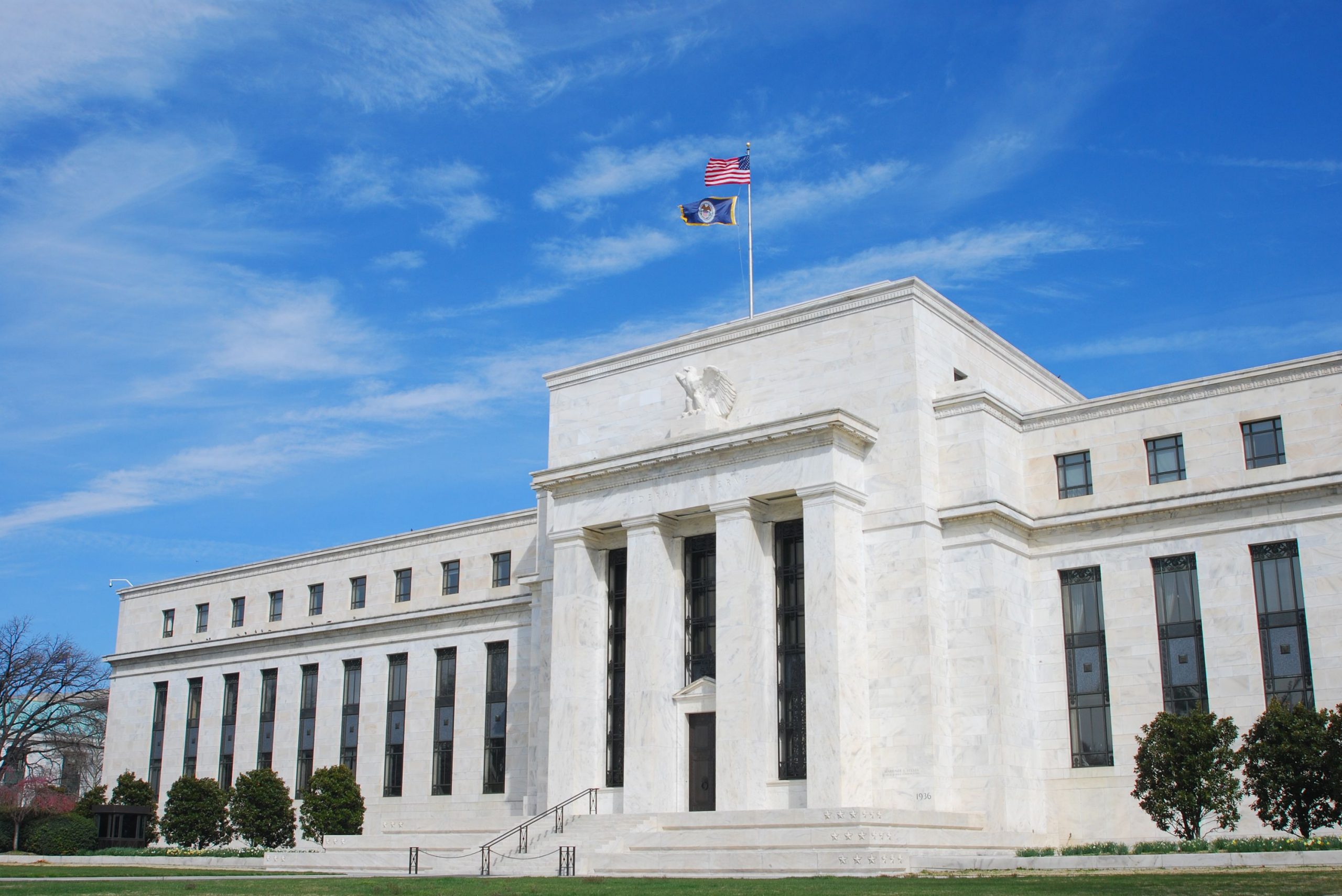 Talonvest Director – Business Development David DiRienzo shares insights about storage lending in an unpredictable market.
Interest rates have begun an expected steep climb this year as the Federal Reserve moves to get inflation under control. Self storage developers could be among the first to feel the pinch with variable-rate construction loans moving during a robust period for construction. Buyers who rely on debt to make self storage investments will also see the cost of the transaction go up, which could influence the price they are willing to pay.
David DiRienzo, director of business development for Talonvest Capital, said in a rising rate environment, borrowers can use tools such as interest rate caps or swap transactions as a hedge against interest rate risk on floating rate construction and bridge loans. "Interest rate caps are like buying an insurance policy where the borrower pays a premium to protect them from rising rates," DiRienzo said.
---
Talonvest Structures $23M Life Co Loan for MA Property
March 29, 2022 – Wall Street Business News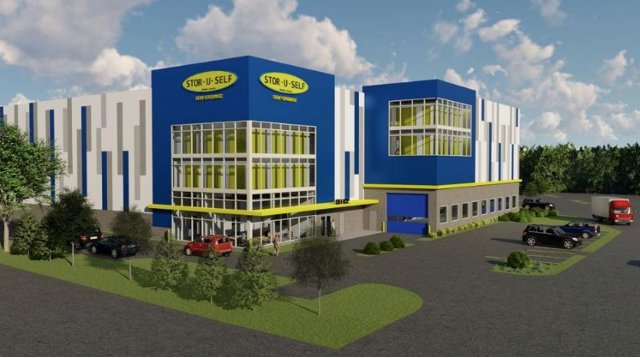 Talonvest Capital Inc., a boutique self storage and commercial real estate advisory firm, represented Madison Capital Group in the negotiation of a $23,170,000 loan for the C of O acquisition of a self-storage facility in Quincy, MA. The 103,562 net rentable square foot, 1,351-unit, fully climate-controlled facility is located 15 minutes south of Boston and is easily accessible at the confluence of three major arterial highways. Demand drivers include premium visibility, state-of-the-art quality, and significant barriers to entry in an underserved sub-market.
The non-recourse insurance company funded loan features a four-year term, three years of interest only payments, no lease-up covenants, no cash management requirement, and prepayment flexibility. Ryan Hanks, President of Madison Capital Group / Go Store It Self Storage, commented, "Talonvest guided us through another financing process with confidence and ease, further proving their expertise in the capital markets. They were a great resource and structured valuable benefits for us in this loan." The Talonvest team responsible for this assignment included Kim Bishop, Eric Snyder, Mason Brusseau, and Thalia Tovar.
---
Talonvest Negotiates $41M Construction Loan for San Gabriel Development
March 9, 2022 – CityBiz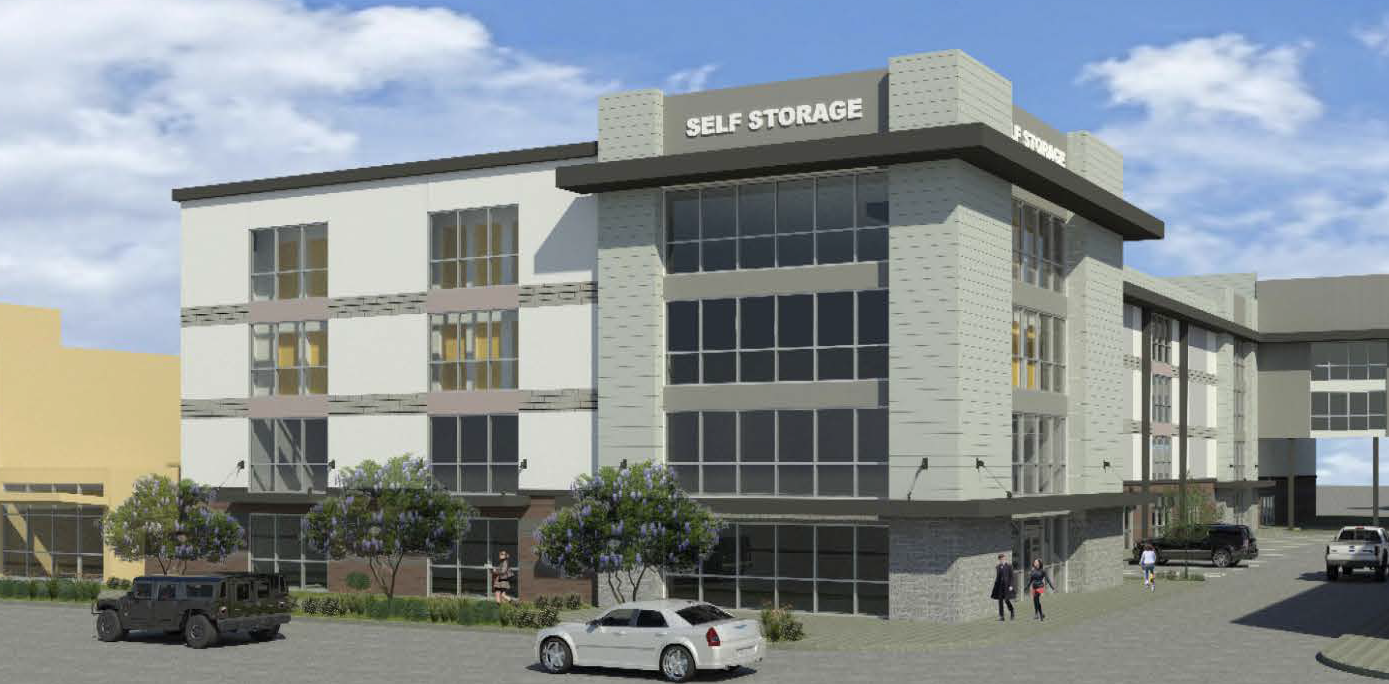 Talonvest Capital and longtime client 1784 Capital Holdings have successfully structured a $41,350,000 construction loan for the development of a 133,775 net rentable square foot, Class A, state-of-the-art self-storage property in San Gabriel, CA. When complete, the six-story with basement facility will include 1,500 climate-controlled units in an infill Greater Los Angeles area location. The property benefits from excellent visibility and easy access on a primary arterial roadway connecting the I-10 and I-210 Freeways. Additionally, the surrounding dense residential developments and retail destinations within a high-demand, underserved, storage market bode well for the success of this development.
A San Francisco-based private credit firm won the Talonvest orchestrated lender competition and provided a non-recourse, 75% loan-to-cost, three-year construction loan with a one-year extension option. Shane Albers, Chairman and CEO of 1784 Capital Holdings commented, "Talonvest negotiated another excellent loan for us. Their capital markets expertise is evidenced by the outstanding results they keep delivering." The Talonvest team members responsible for this assignment were Jim Davies, Tom Sherlock, Erich Pryor, David DiRienzo, and Thalia Tovar.
---
Talonvest Capital Arranges $21.4M Loan for Self-Storage Facility in Miami
February 25, 2022 – RE Business Online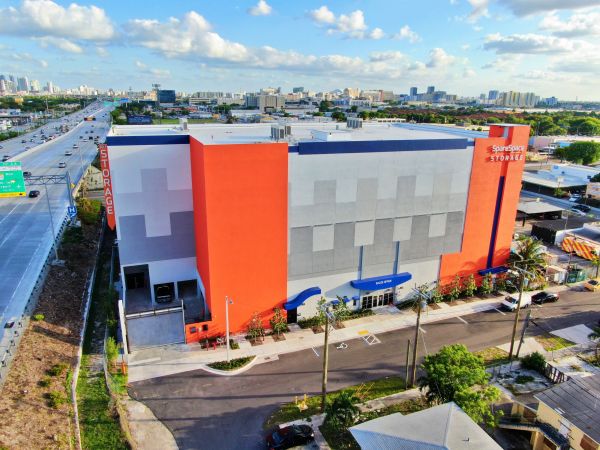 Talonvest Capital has arranged a $21.4 million loan for a new self-storage facility in Miami. Situated near Interstate 95 and Miami's Wynwood district, the seven-story property spans 106,940 square feet and comprises 1,100 climate-controlled units.
An unnamed private investment firm based in New York provided the loan to the borrower, SpareSpace Storage, a locally based owner-operator. The firm will use the three-year loan to refinance construction debt and also finance the phased buildout of the facility.
David DiRienzo, John Chase, Jim Davies, Ivan Viramontes, and Thalia Tovar of Talonvest Capital originated the loan, which features interest-only payments for the life of the loan with two 12-month extension options.
---
Talonvest Secures $24M Loan on Business Park & Names New Director – Business Development
February 9, 2022 – Yahoo! Finance
Talonvest Capital, Inc. and longstanding client CIP Real Estate have successfully closed another loan together. This recent $24,481,600 loan facilitated the acquisition of a nine building multi-tenant industrial property in Alpharetta, GA on behalf of CIP Real Estate and their partner Almanac Realty Investors. Mansell Commons, the 223,251 net rentable square foot property, is a great addition to CIP's existing 1.5 million square foot portfolio in Atlanta and establishes a foothold in the outstanding Alpharetta sub-market where industrial park acquisitions are particularly difficult due to low turnover of assets there. The 5-year non-recourse loan was funded by a regional bank headquartered in the southern US and features 24 months of interest-only payments, a 24-month extension option, and no prepayment penalty. Bob Strom, Chairman of CIP Real Estate, commented, "We chose to trust Talonvest again because their team delivers great results and their extensive capital markets knowledge is invaluable." Tom Sherlock, Erich Pryor, Mason Brusseau, and Thalia Tovar were the Talonvest team members responsible for this assignment.
With the continued growth and expansion in commercial business, Talonvest is also pleased to announce the recent promotion of David DiRienzo to Director – Business Development. His new responsibilities include sourcing clients, developing new business opportunities for the firm, and assisting with strategic initiatives with a focus on industrial, multifamily, and office opportunities. Mr. DiRienzo's commercial real estate experience includes over $1.3 billion of closed financing transactions and over $250 million of asset acquisitions during his six years of principal experience at a private equity real estate firm. Outside of Talonvest, David is actively involved in the real estate industry as a member of the 2021-2022 Young Professionals Group (YPG), as well as an active member of NAIOP, ULI, and NMHC. "David's career progression with Talonvest has been outstanding. We're excited to see him grow our client relationships and commercial business further," shared Tom Sherlock, Co-Founding Principal of Talonvest Capital.
---
Talonvest Closes $80.5 Million of Bridge Financing for NY Portfolio
February 7, 2022 – List Self Storage
Talonvest Capital, Inc. and its longstanding clients, Clark Investment Group, Metro Storage LLC, and Goodfriend Self-Storage, have successfully closed another bridge loan together. This recent financing was a $27,387,000 bridge loan for a class A self storage facility located at 2727 Knapp Street in Brooklyn, NY. In a related assignment, Talonvest successfully negotiated $53,155,000 of bridge financing for Clark and Goodfriend secured by three additional state-of-the-art storage properties located at 1320 Zerega Avenue in the Bronx, 316 W. First Street in Mt. Vernon, and 175 Huguenot Street in New Rochelle, NY. Combined, the four properties total almost 250,000 net rentable square feet of primarily climate-controlled space and are some of the newest, most modern, and well-designed facilities in the trade area. Interior enclosed loading areas and centrally located elevators are just a few of the features providing tenants with maximum convenience.
Funded by an investment management firm with offices in the US and Europe, the non-recourse loans feature a three-year initial term, two 12-month extension options, and attractive floating rate pricing. Additional valuable benefits negotiated for the borrower include cash out at closing, interest-only payments and no prepayment penalty. Bob Baker, President of Clark Investment Group, commented, "We trust Talonvest to deliver exceptional results in every transaction. Their negotiating influence helped us secure the best possible financing for these assets." The Talonvest team members responsible for this assignment included Kim Bishop, Jim Davies, David DiRienzo, Tom Sherlock, and Thalia Tovar.
---
Talonvest Secures Acquisition Loan for 16-Property, 1.3M NRSF Portfolio
January 13, 2022 – GlobeNewswire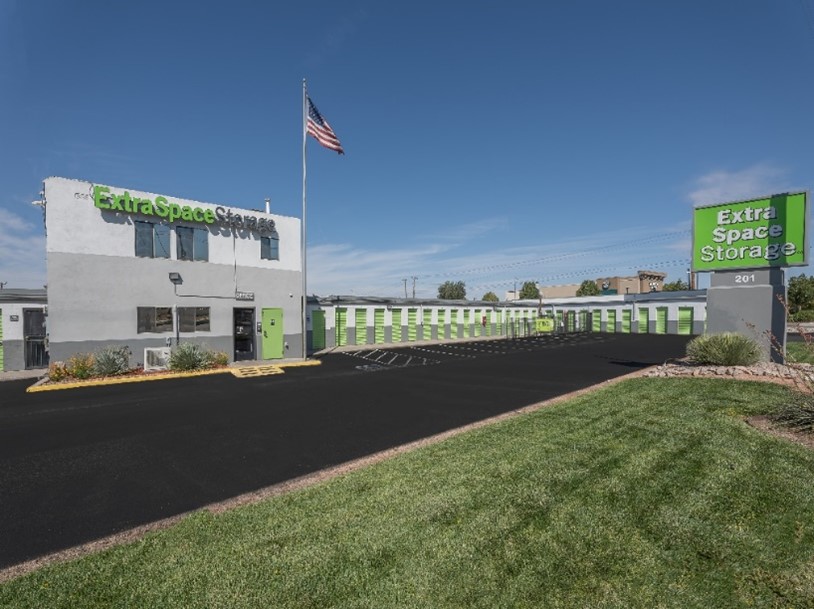 Talonvest Capital, Inc., a boutique self storage and commercial real estate mortgage brokerage firm, negotiated a permanent loan on behalf of Rosewood Property Company for the acquisition of a 16-property storage portfolio.  This acquisition is the largest self storage transaction in Rosewood Property Company's history and consists of approximately  1.3 million net rentable square feet of space in roughly 12,000 units across 12 states.  Much of the portfolio consists of traditional storage offerings, although some of the facilities offer climate-controlled interiors, drive-up capabilities, and covered outdoor parking for RVs and boats.
The portfolio provides geographic diversity covering 12 states with properties located in prominent population centers including Miami, Dallas/Forth Worth, Houston, Kansas City, Louisville, Charleston, and Indianapolis.  Many of the properties are strategically located near dense multifamily developments, single-family residential communities, and retail centers to maximize demand drivers, visibility, and accessibility.
A European based, multinational investment bank funded the non-recourse, 10-year fixed rate, interest only loan.  Greg Bates, Chief Financial Officer of Rosewood Property Company, commented, "We are continually impressed by the Talonvest team's extensive network of lenders and ability to deliver attractive financing."  The Talonvest team members responsible for this assignment were Tom Sherlock, Erich Pryor, Mason Brusseau, and Thalia Tovar.