Henry Ford said "But to do for the world more than the world does for you – that is success." At Talonvest we strive to live that philosophy, as individuals and as a company. That's why when Talonvest was founded, we committed to allocating a percentage of our revenues to organizations benefitting families with sick children, supporting education in the real estate industry, and advancing opportunities for children in the global community. Our team members' active participation and leadership contributions to organizations like the OC Ronald McDonald House, UCI Center for Real Estate, and the Band of Brothers/Amazing Girls of the World are part of the effort to personally and corporately meet Henry Ford's definition of success. We'll keep striving to deliver these results!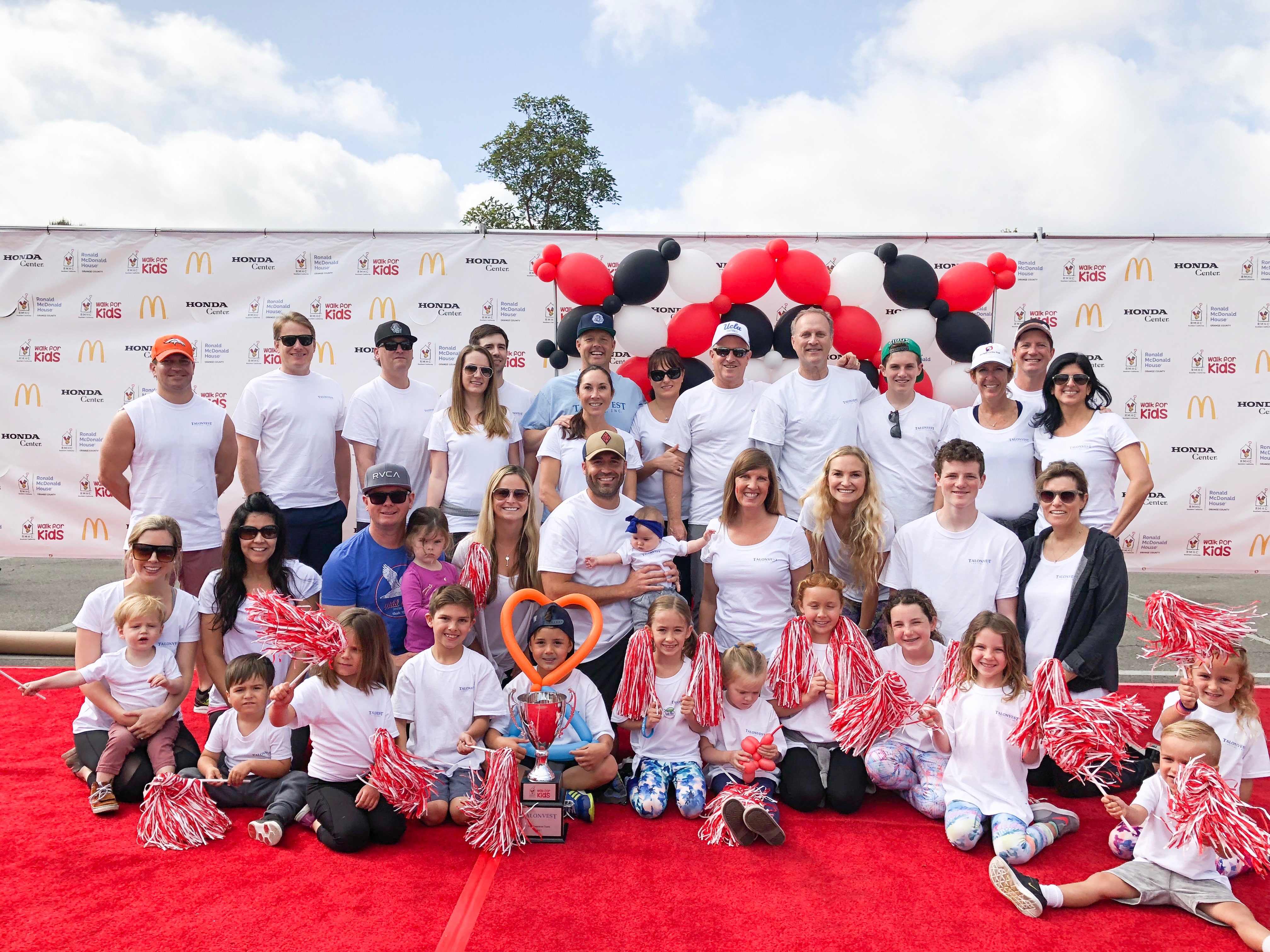 ---
| | |
| --- | --- |
| | Talonvest Principal, Tom Sherlock is on the Advisory Board for the UCI Center for Real Estate at the Paul Merage School of Business. The Center for Real Estate was started as a result of the need for the development of a comprehensiveprofessional and academic program in real estate. The three primary missions of the program include student education, academic research and professional outreach. Linking Orange County's academic and professional communities is a critical component of the outreach mission. The Center's Advisory Board is a centerpiece of its outreach efforts, providing an important link to the professional community. Advisory Board members frequently volunteer to serve as guest lecturers, act as mentors and internship advisors, assist in Academic Fellow research working groups, and participate in a variety of other outreach events. Learn More |
---
| | |
| --- | --- |
| The Ronald McDonald House is an extraordinary charity known nationally for its great work in supporting families of seriously ill children. We know first-hand from direct experience, and as a result, Talonvest is proud to actively support The Orange County Ronald McDonald House and Ronald McDonald Family Rooms in their efforts to provide a comforting "home away from home" for those families of children receiving treatment in Orange County hospitals. For several years our team has sponsored one of the 20 guest rooms at the Orange County Ronald McDonald House…the "Adopt a Room" Partnership Program was founded in 2012 and provides companies the opportunity to sponsor all of the families who sleep in that room throughout the year. In addition to Adopting a Room, Talonvest regularly participates in the organization's largest fund raiser of the year, The Walk for Kids, and received the 2015 Top Corporate Fund Raising Award. Learn More | |
---
| | |
| --- | --- |
| | Talonvest Principal, Eric Snyder is the Co-Founder of the Band of Brothers Foundation and Jim Davies is one of its Board of Directors. The Band of Brothers Foundation is a grass roots organization improving the lives of less fortunatechildren in the United States and around the world. Band of Brother's projects include supporting a child refugee home and orphanage in Asia, hand-making comfort blankets for children's hospitals in the United States, and improving infrastructure for schools in Latin America. Dana Snyder and Laura Sherlock, the wives of Talonvest principals, are personally hand sewing and delivering comfort blankets to children with serious heart conditions in local children's hospitals. Learn More |
---
Talonvest's desire to give back quickly evolved to making contributions on behalf of our clients to the 501(c)3 organizations that are important to them. Meaningful dollars have been donated to address the needs of our military veterans, support causes benefitting the impoverished and homeless, advance medical research, and enhance educational opportunities from grade schools to universities.
Agnus Dei Foundation * All Eagles Oscar Foundation * American Cancer Society * BIA Cares *
Boys and Girls Clubs * Dysautonomia International * Educators 4 Excellence * Every Village *
Good News Jail & Prison Ministry * I Have A Dream Foundation * Kenya Relief * Kidzcope * Kure It * Laura's House * Lyme Disease Foundation * Make a Wish * Mary's Place * MD Anderson Cancer Center * Misericordia Heart of Mercy * Momentous Institute * Monarch School * Mothers Trust Foundation * National Mutiple Sclerosis Society * National Kidney Foundation * National Psoriasis Foundation * Oceana * Old Mission San Luis Rey * OPCC * PADS Lake County * Project Merry Christmas * Rady's Children Hospital * Ragdale Foundation * San Diego Freedom Ranch * Serving Hands International * Saint Mel School * The Lustgarten Foundation * U.S. Veterans Initiative * Veteran's First * Wichita State University Center for Real Estate * Wounded Warrior Project