Back To Talonvest News Page



Talonvest arranges nearly $17.5 million loan for portfolio purchase
January 25, 2019
As lenders cautiously assess risk in a somewhat uncertain economic environment, Talonvest Capital Inc. recently secured an almost $17.5 million loan for acquisition of a three-facility self-storage portfolio in Rhode Island.
Irvine, CA-based Talonvest, a self-storage and commercial real estate advisory firm, arranged the $17.455 million loan for an affiliate of Dallas, TX-based Rosewood Property Co. It's a 65% non-recourse, fixed-rate lending package.
The loan — with interest-only payments spanning the entire 10-year term — backed the purchase of three Self Storage Center properties in Rhode Island. The facilities encompass 1,416 units and 97 rentable parking spaces in 177,575 net rentable square feet.
Talonvest team members who worked on the Rosewood loan include Erich Pryor, Jim Davies, Terra Hendrich and Tom Sherlock.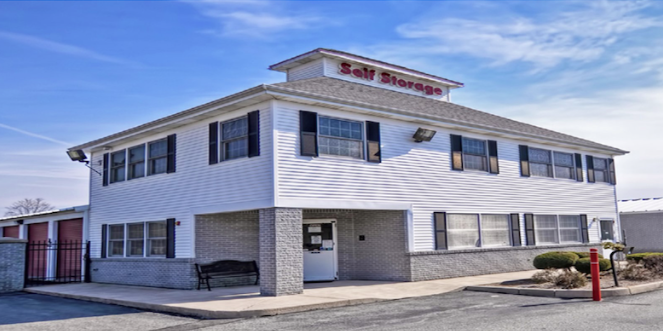 One of the three Rhode Island facilities recently purchased by Rosewood Property Co.
Lenders becoming more risk sensitive
With the Rhode Island deal, Rosewood's 12-state storage portfolio now comprises 48 facilities totaling about 28,000 units across 3.5 million square feet. Rosewood Property invests in a multitude of real estate classes, and is a subsidiary of the Rosewood Corporation.
Pryor, relationship manager at Talonvest Capital, said a large number of lenders, including banks, insurers and CMBS companies, competed for the Rosewood loan.
"As a result, pricing, structure and terms were attractive for the borrower," Pryor told the SpareFoot Storage Beat.
Ultimately, an unidentified national bank funded the loan, whose interest rate wasn't available.
Pryor said that while non-recourse loans such as the one for Rosewood continue to be readily available, lenders are becoming more risk-sensitive, so they're exercising care regarding the borrowers they take on and the properties they finance.
"While the financing market is active, the level of risk awareness among capital providers is generally rising as we get further into the economic cycle," he said.
Even so, the availability of permanent, bridge and construction loans for the self-storage industry remains robust, "with healthy levels of capital providers actively seeking experienced sponsors," Pryor added.
Stricter standards ahead
Yet not all self-storage loans are being treated equally these days, according to Pryor.
For permanent loans being taken out for acquisitions, Pryor expects borrowers to be able to tap into an active, stable lending market in the near term. But Pryor said he and his colleagues are beginning to see a "bifurcation" among borrowers who are pursuing bridge and construction loans.
"While lenders are using stricter underwriting standards and being more disciplined across the board, the challenges in obtaining acquisition bridge loans and construction loans seem to be increasing for the less experienced self-storage owners," Pryor said. "The more experienced self-storage owners seeking moderate leverage are still benefiting from lenders' strong appetite for high-quality storage loans."
For example, Tulfra Real Estate, an established real estate investor, manager and developer, said Jan. 23 that it secured a $10.3 million construction loan for a self-storage facility in its hometown of Rochelle Park, N.J. Tulfra's development pipeline includes self-storage, residential, retail and mixed-use projects.
First Bank in Hamilton, NJ, funded the Tulfra loan. Proceeds of the loan will go toward building a 100,000-square-foot, 823-unit storage facility on about 2 acres of a mixed-use site. Tulfra has hired Malvern, PA-based self-storage REIT CubeSmart to manage the facility.
According to Trepp data cited by National Real Estate Investor, self-storage has been a reliable performer in the lending market over the past nine years. Self-storage had the lowest average loan loss severity of all property types during that period (34 percent), compared with retail, which had one of the highest average loan loss severities — 52 percent.
Link to Original Post