Talonvest Delivers $12.2 Million Construction Loan for Las Vegas Development
February 3, 2023 — Irvine, CA
Talonvest Capital, Inc., a boutique self-storage and commercial real estate advisory firm, along with their client, Metropolis Development Group, are pleased to announce the closing of a $12.2 million construction loan to develop a state-of-the-art, class A storage facility in Las Vegas, NV. The property will consist of 910 climate-controlled units across 90,921 NRSF in a high-demand market within half a mile of US-95 and compelling visibility along North Rancho Drive.
 The 36-month loan was funded by a Midwest regional bank and negotiations resulted in multiple extension periods, continued interest only payments during the first extension, a sliding scale prepayment structure with optionality for eliminating any penalty.  The loan featured an attractive combination of leverage and pricing without a depository relationship requirement.
Scott Looney, Managing Member of the borrowing entity, commented, "This was our first time working with the Talonvest team and we were very impressed with what they delivered.  Their extensive relationships with lenders, capital expertise, and attention to detail made for a seamless transaction process and great results." 
The Talonvest team members responsible for this transaction included Jim Davies, Tom Sherlock, Mason Brusseau, and Thalia Tovar.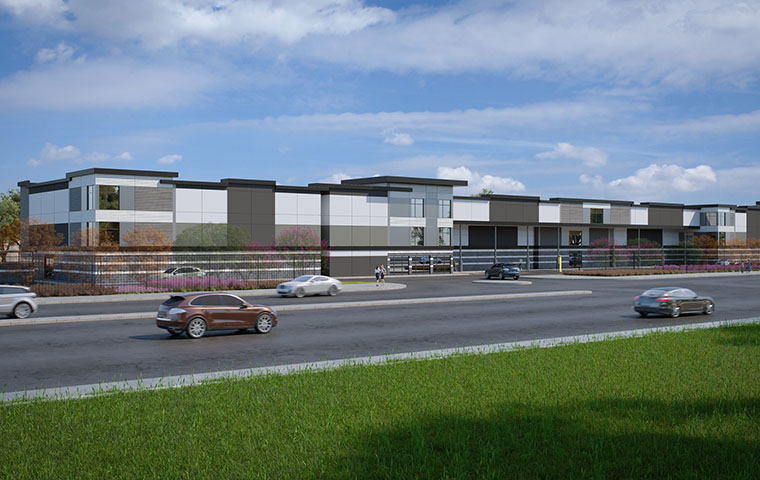 About Talonvest Capital, Inc.
Talonvest Capital is a boutique real estate firm providing advisory services to self-storage and commercial real estate investors, owners, and developers throughout the United States.  The firm utilizes a collaborative team approach, emphasizing the team member's institutional knowledge and expertise gained over the past four decades to structure superior capital solutions for its clients.
About Metropolis Development Group
Metropolis Development Group, a Metro Commercial Realty Corporation company, develops self-storage projects in underserved areas and brings new purpose to buildings and land in the self-storage arena.  Utilizing its 85+ years of combined commercial real estate and development experience which has resulted in a portfolio of 45 currently owned properties across 7 states comprising more than 4 million square feet of acquired and developed commercial properties. 
Subscribe to stay up to date on current trends in the perm, bridge, and construction lending market based on our real deal experiences and discussions with banks, life companies, debt funds, private lenders, and CMBS lenders.