Our Commitment
Talonvest partners with our clients applying capital expertise, extensive relationships, and senior experience to optimize results.  Simply put, it's all about the client's success.  Utilizing a unique team based collaboration, Talonvest leverages its institutional knowledge and disciplines to advise clients on the broader debt and equity markets.  Devising holistic capital strategies, negotiating better structures and terms, managing the underwriting and closing process…
our commitment is to deliver results and capital, a better way.
Our Mission & Values
"A trusted team of advisors with an unwavering commitment to excellence in structuring
superior capital solutions for respected real estate firms."
Stewardship · Expertise · Collaboration · Passion · Charity · Fun
Successfully negotiating billions of dollars of debt and equity during the past four decades says a lot.  The quality, caliber, and reputation of the clients who continue to place their trust and confidence in Talonvest says even more.
AN EXPERIENCED BOUTIQUE FIRM DELIVERING INSTITUTIONAL KNOWLEDGE AND EXPERTISE
Creating strategic capital solutions for sophisticated real estate owners across the country
SATISFIED CLIENTS INCLUDE: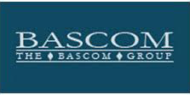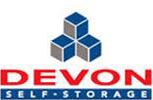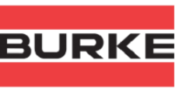 1,378
Properties Financed $10.1 Billion
Capital Negotiated
Talonvest Capital negotiates debt and equity for commercial real estate owners throughout the country and is recognized as the leader in structuring capital for self storage owners. Designing creative loan and equity solutions that maximize returns and optimize the capital structure is the objective. Delivering these results is a byproduct of our continual effort to discover new capital providers while persistently evaluating existing programs for office, industrial, apartment, retail, and self storage operators.
We're Committed to Our Community
At Talonvest we believe in giving back to the community and world in which we live, it's part of who we are as people…it's part of how we connect with our partners-clients. By supplementing financial donations with leadership contributions and hands-on involvement, we strive to positively influence the lives of families with children experiencing health issues, children in third world countries seeking to realize their full potential, and young men and women working to build a career in the real estate industry.
Reach out and connect with us today.
If you have a specific debt or equity need, please let us know and one of our team members will contact you directly.