Talonvest Structures $114 Million Loan for Self Storage Portfolio
March 15, 2023 — Irvine, CA
Talonvest Capital, Inc., a boutique self storage and commercial real estate advisory firm, along with their client, William Warren Group, is pleased to announce the closing of a $114 Million acquisition bridge loan secured by a storage portfolio consisting of 14 assets located in Utah and California.  The individual properties are well located in the key markets of Los Angeles County, Orange County, the Inland Empire, San Diego County, and Salt Lake City.  Additionally, the facilities benefit from locations with maximum visibility, easy access, high-density/high-income demographics, and proven operational success.
 Talonvest orchestrated a competitive bid for William Warren Group and their institutional equity investment partner that resulted in a life company funding a non-recourse bridge loan featuring the combination of an attractive interest rate with full-term interest-only payments.
Clark Porter, President of William Warren Group, commented, "The Talonvest team has been a valued advisor for us who consistently delivers exceptional results.  They have proven their ability to navigate the market, even in turbulent times."
The Talonvest team members responsible for this assignment included Kim Bishop, Eric Snyder, and Ivan Viramontes.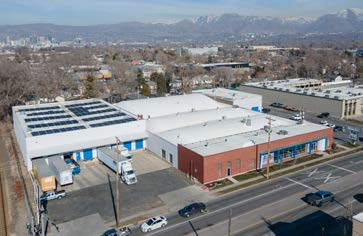 About Talonvest Capital, Inc.
Talonvest Capital is a boutique real estate firm providing advisory services to self-storage and commercial real estate investors, owners, and developers throughout the United States.  The firm utilizes a collaborative team approach, emphasizing the team member's institutional knowledge and expertise gained over the past four decades to structure superior capital solutions for its clients.
Subscribe to stay up to date on current trends in the perm, bridge, and construction lending market based on our real deal experiences and discussions with banks, life companies, debt funds, private lenders, and CMBS lenders.