Talonvest Negotiates $142 Million Bridge Loan for 13 Property Portfolio
May 24, 2023 — Irvine, CA
Talonvest Capital, Inc., a boutique self-storage and commercial real estate advisory firm, proudly announces the successful closure of a $142,000,000 loan for a 13-asset self storage portfolio spanning Arizona, California, Colorado, New Jersey, New York, and Washington. The loan, secured on behalf of William Warren Group and their institutional venture partner, was funded by a life company lender that did not require appraisal reports.
The properties were developed between 2016 and 2019 by William Warren Group and offer best-in-class design in high barrier to entry submarkets. These strategically positioned facilities benefit from strong demographics, above-average household income, limited competitive supply, and strong renter populations in the 1–and 3-mile trade areas.
Talonvest orchestrated a competitive bid that resulted in a non-recourse bridge loan that was rate locked early. The loan featured an attractive interest rate with full-term interest-only payments and allowed the borrower to receive maximum proceeds. Clark Porter, President of William Warren Group, commented, "Our experience with Talonvest Capital has been nothing short of exceptional. We have successfully closed many deals with their team, and their ability to create and deliver excellent financing continues to reinforce our unwavering confidence in their services."  The Talonvest team members responsible for this assignment included Kim Bishop, Eric Snyder, Ivan Viramontes, and Lauren Maehler.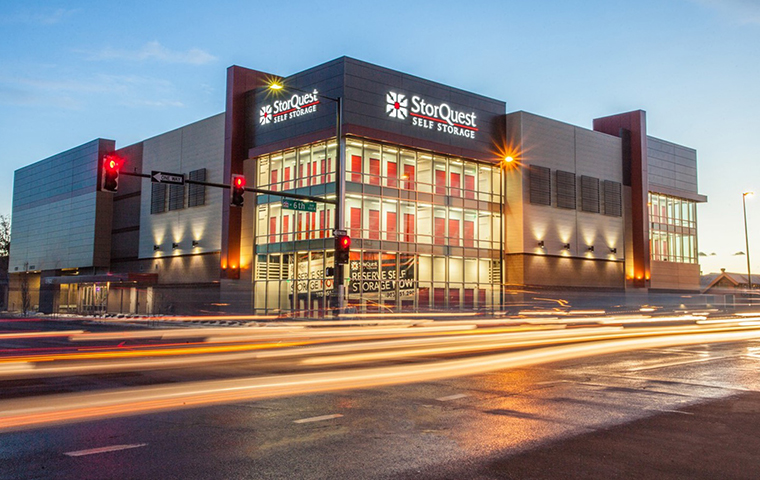 About Talonvest Capital, Inc.
Talonvest Capital is a boutique real estate firm providing advisory services to self-storage and commercial real estate investors, owners, and developers throughout the United States.  The firm utilizes a collaborative team approach, emphasizing the team member's institutional knowledge and expertise gained over the past four decades to structure superior capital solutions for its clients.
Subscribe to stay up to date on current trends in the perm, bridge, and construction lending market based on our real deal experiences and discussions with banks, life companies, debt funds, private lenders, and CMBS lenders.