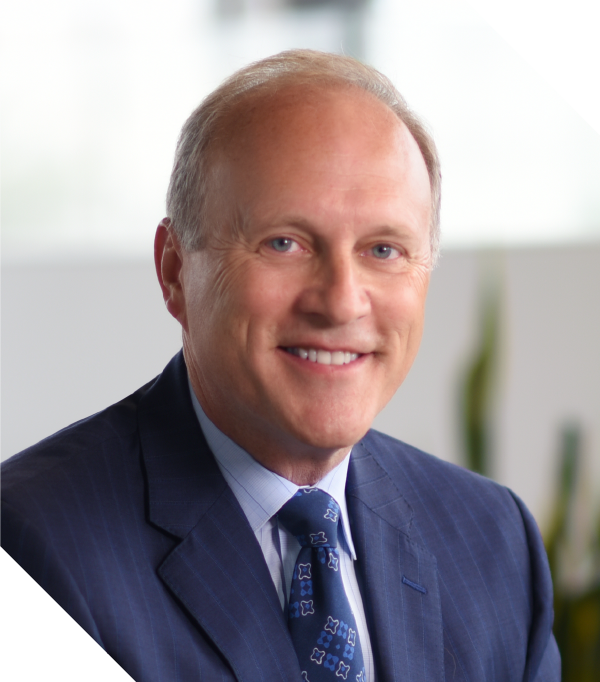 Tom Sherlock, Co-Founder of Talonvest Capital, Inc., has been actively involved in commercial real estate finance for four decades. His efforts at Talonvest are focused on strategic growth, branding, leadership, and leveraging the firm's institutional knowledge/capital market expertise on behalf of clients. Before founding Talonvest in 2010, Tom was the Managing Partner of a national investment management firm, heading the acquisitions team making JV equity investments on behalf of institutional investors, and a top-producing senior lending officer with a national bank making construction-bridge-perm loans. Through those experiences, and his responsibilities in leading the brokerage-advisory business at a prior firm, Tom has been involved in capitalizing well over $10 billion of commercial real estate transactions during his career.
Tom's active industry involvement includes being an adjunct professor at the University of California – Irvine where he teaches the capstone real estate class for MBA students at the Paul Merage School of Business. In addition, he is a member of the ULI Capital Markets Forum and currently serves on the Executive Committee at the UCI Center for Real Estate. Previously, he served on NAIOP's National Board of Directors (2012-2015) and was a former President of the NAIOP SoCal chapter (2009). While involved at NAIOP, Tom founded the organization's award-winning Young Professionals Group (YPG) program and established the CRE-NAIOP Fellowship, a combination scholarship, internship, and mentorship opportunity for a deserving MBA candidate at UC-Irvine. Tom is a graduate of the University of Illinois at Urbana and earned a Bachelor of Science Degree in Finance. Tom serves as a frequent speaker and panel moderator at real estate industry events throughout the country.
Subscribe to stay up to date on current trends in the perm, bridge, and construction lending market based on our real deal experiences and discussions with banks, life companies, debt funds, private lenders, and CMBS lenders.